Services
We offer a wide range of support services, from Telecommunications, Networking, VoIP solutions to Servers, Workstations, Smart Devices, and the IoT technologies of tomorrow.

Laptop / Workstation Repair

Virus and Malware Removal

Backup and Data Recovery Planning

Network Design & Telecommunications


We Create Fully Connected Systems So You Can Focus On Your Business
A reliable IT foundation is what gets your business running circles around the competition. We offer support for even the most specific of business needs. Software and Hardware 
Get Started Device Repair & Troubleshooting
Occasionally your equipment breaks whether it was accidental or inherent design, we can help remedy and restore your technology.  
Laptops & Workstations
Broken screen, to failing hard drives, we offer a full list of IT repair services that are low cost, and even in some cases improvements on your existing IT. Desktops, Laptops, Screens, and Human Interactive Devices.
Smartphone & Tablets
In a mobile world we live in, Smartphones and Tablet devices are just as important as our bigger IT devices. From broken screens, to touch sensors, we also offer repair services for your Company Owned Devices. & we can help employees with their Bring Your Own Devices too. 
Servers & Specialized Devices
Information Technology can mean much more than just Computers and Printers. We also support Security Systems and Camera Systems too. Digital Signage to specialized sensor equipment. Multifunctional Printers to Document Workflow Scanners support services available.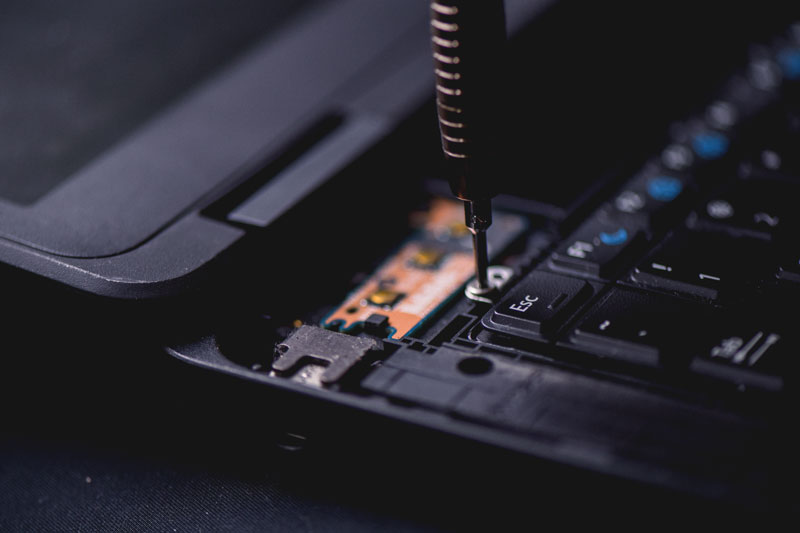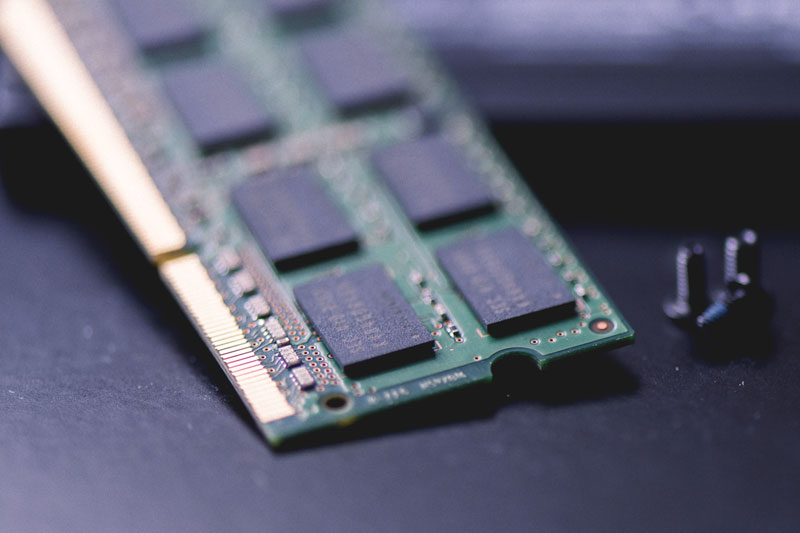 Backup, Data Management, & Recovery
On-Premises Backup solutions to Cloud Backup Redundancy, we can provide your business the necessary protection from the worst case scenarios.  Murphy's Law "If it can go wrong, it will"  Our solution is to "Be Prepared", so if it does happen, we have it covered. 
Backup Services
Inherently most of backup needs are already available with your business computing equipment.  We can use built in solutions, or third-party backup solutions.  We like Veeam, a very versatile backup software for the Small to Enterprise level solutions.  
Data & Disaster Management
Worst case, the office burns down. We can provide documented quick recovery processes to ensuring your business can get back to functions as fast as possible.  Data Management services that include Replication and Redundancy options. 
Recovery options
In-house or through our 3rd Party provider, we offer multiple levels of data recovery options. From mechanical drive failures to, bottom of the sea recovery.  We can help guide your business through the worst. Risk Analysis, and constant up-keep in auditing to ensure your data is safe.
Network & Connectivity
We offer our "Stack" of networking services of Routers, Switches and Access Points. To Network Area Storage devices. Our solutions are customized to your business and planned growth.  From Management to Protection, we provide experience to the floor.
Network Equipment
We offer experienced solutions using tried hardware. For Network Security, SonicWALL Network Security Appliances, to Managed Network Switches & Ubiquiti Access Points. Security balanced with Convienance solutions 
Rack Management to Cable Drops
Many times the network "closet" is neglected, wires unlabelled, cables going to nowhere. We offer ways to help "Map" your network, building visual diagrams for better management. We offer cabling, and wall jack patch cabling too. 
Managed Networking
Technology does not have to be complicated. We offer "Cloud Key" solutions that let you manage your Wireless Networks, to Managing the Network Access your end users have access to.  Analysis, Detection, and Prevention solutions to ensure your data is safe.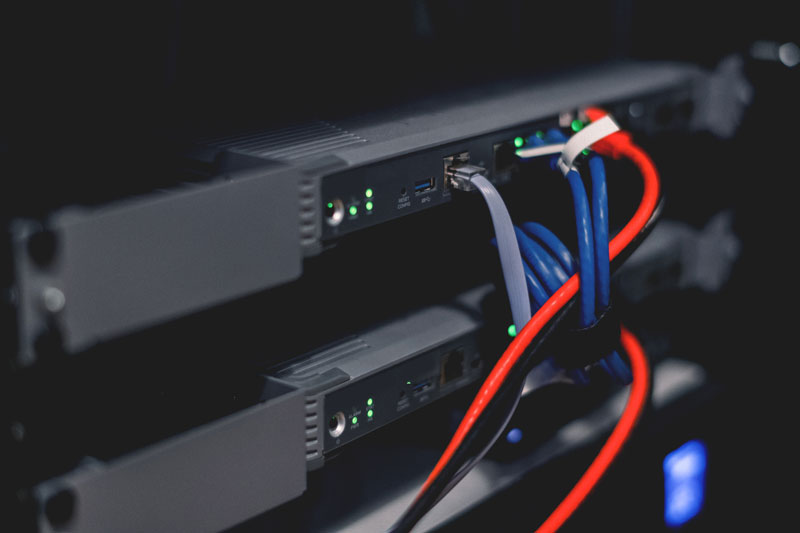 Office
4739 Julie Dr. 
San Antonio, TX 78219
Hours
M-F: 9am – 6pm
S-S: 10am – 5pm
Call Us
(210) 369-8391
(210) 369-8134